With the release of SAP Business One version 9.2 PL 06, the Live Collaboration feature was introduced. This new feature allows users in SAP B1 to communicate with each other in real time via a built-in messaging system. Live Collaboration enhances the user experience and even allows a user to send links to documents within SAP B1.

Activating Live Collaboration

The prerequisites to using the Live Collaboration feature are listed below:

Be sure to install Job Service during your organization's upgrade to Patch Level 06.

Navigate to Administration>System Initialization>General Settings and click on the Services tab.

Using Live Collaboration: A Business Scenario

Why would someone use Live Collaboration? Imagine your organization requires a user in the Purchasing department to gain approval of purchase requests greater than $250 before the document can be added to the system. James has an urgent need to add a purchase request and needs Jayson's approval.

James adds a purchase request which is saved in draft mode until Jayson approves it.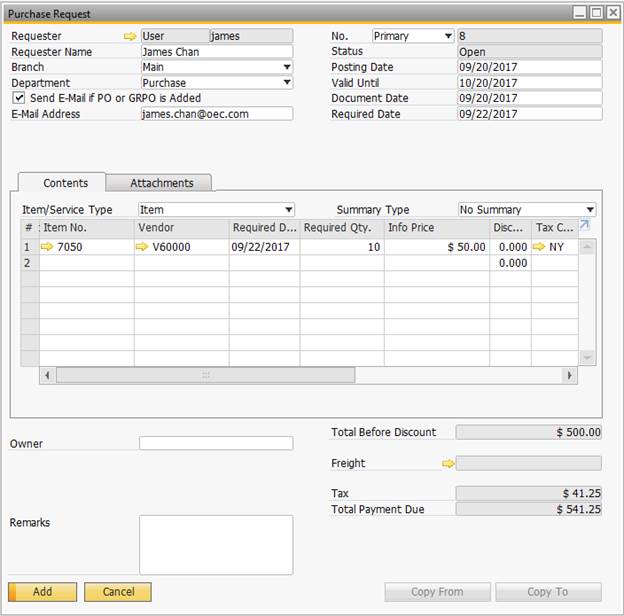 He adds a note in the "Remarks" field of the Request for Document Generation screen to state the urgency of the request.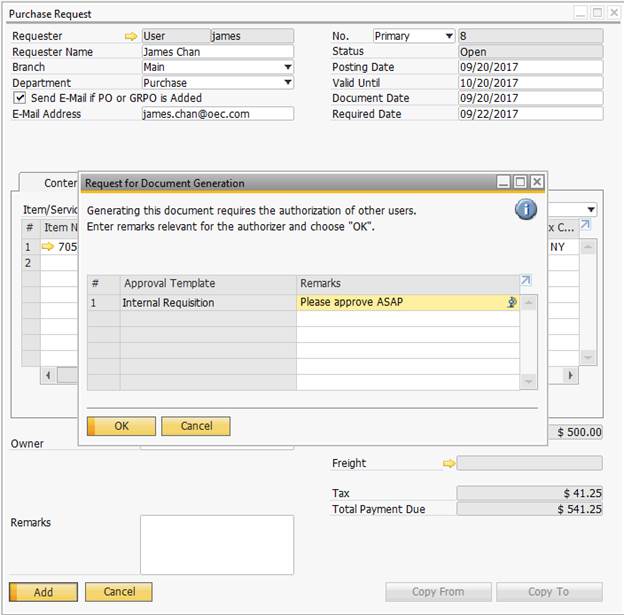 James clicks on the Live Collaboration icon in the toolbar to open the chat feature.


James finds Jayson in the User List screen and clicks Jayson's name to begin a conversation.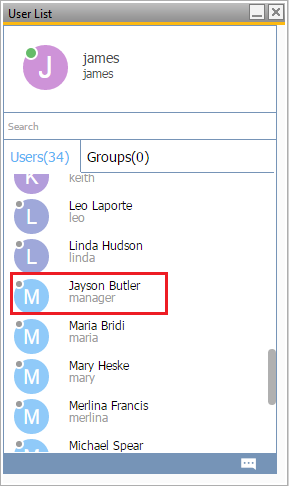 James wants to send Jayson a link to the Purchase Request document to speed up the approval so he clicks "Share Data" and chooses the Purchase Request draft that is awaiting Jayson's approval.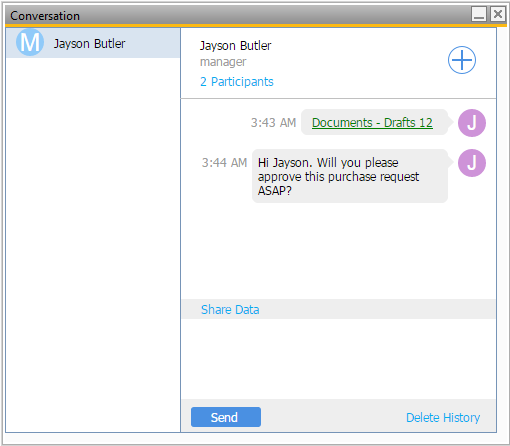 James can even add an additional SAP user to the conversation with Jayson by clicking the
button in the conversation window, but for now he'll send it to Jayson only.
Meanwhile, back at Jayson's computer....An incoming chat message is indicated by a flashing message icon

in the Live Collaboration users list. Jayson sees the chat icon blinking in his conversation window and clicks on it to receive the incoming chat from James.
Jayson clicks on the link to open the document, reviews the purchase request, and right-clicks in the header area of the purchase request to access the "Approval Status Report". From here, Jayson can approve the purchase request and reply in the Live Collaboration window to James to him know the request has been approved. James then adds the purchase request.